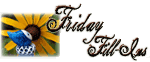 1. Friends ARE MY LIFE SUPPORT.
2. OPTIMUM health; it's CHALLENGING.
3. I'm ready for FRIDAY. (is it Saturday already?)
4. RED DOOR is one of my favorite perfumes or aftershaves or smells. It's old, it's grandmotherly, but damnit, I still wear it.
5. The oldest ornament I have is NOT VERY OLD--THEY GOT BURNED IN A HOUSE FIRE ABOUT 15 YEARS AGO.
6. Take some BOTTLE OF BAILEY'S FROM THE LIQUOR STORE, mix it all together and you have AFTERNOON DELIGHT.
7. And as for the weekend, tonight
I'm looking forward to the neighborhood luminary festivities
, and Sunday,
a dinner and tour of the Christmas trees at the Sycamore Shoals Center with Mother and friends
.